About Parent-Toddler Program
Toddlers Making New Discoveries And Seeking Out New Information
Dr. Montessori recognized during her observations of infants and toddlers that the first few years of a child's life are critical to the development of personality and intellect. This is the time when toddlers are using their bodies, senses, and problem-solving skills to make new discoveries and seek out new information.
Our toddler program will give children the opportunity to develop their independence while learning through active play and an environment flourishing with hands-on materials. The Montessori-certified guide is trained to observe the children and direct them towards new learning experiences based on their individual needs.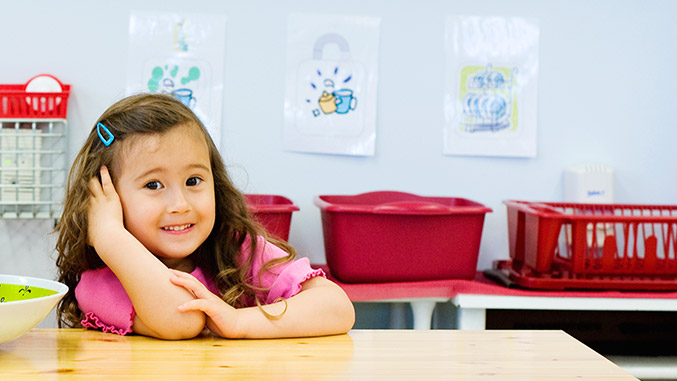 The Parent-Toddler Program is a unique learning experience for parent and child to enjoy together
A Montessori educator certified by the Institute of Advanced Montessori Studies in Infant – Toddler education will open the environment specifically designed for the young child of 18 months to 3 years.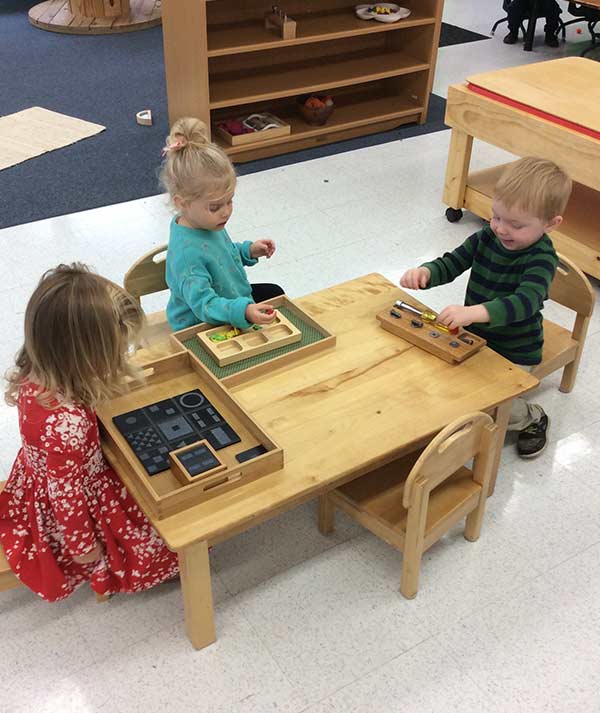 Parent-toddler Montessori method
The Child Will Be Encouraged To Explore At Will
The child will be encouraged to explore at will freely choosing materials that foster self development in an atmosphere of special understanding. The comfort of this environment promotes a peaceful first introduction for the young child with opportunities to practice social interactions with peers and other adults.
The parent is present to nurture and support their child's growing need for independence. Parents will learn the basic principles of the Montessori method and take home ideas and suggestions for creating a supportive home for children.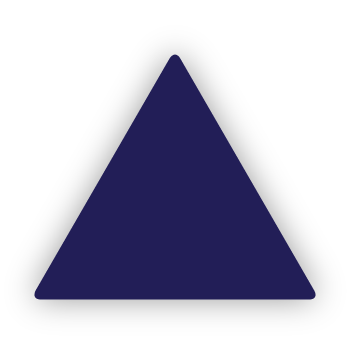 Register for Parent-Toddler Program
The Montessori Educator is a guide and a resource
She will model interactions, share new information, and facilitate discussions.
Parent-Toddler sessions are held twice per school year: Spring and Fall! You will find the Spring registration form here.
"The child's development follow a path of successive stages of independence, and our knowledge of this must guide us in our behavior toward him."
– Dr. Maria Montessori